Gong Hei Fat Choy
God's Hei is grace 
It is all about Jesus. 
God's grace transforms life including his. 
Unless God gives men receives nothing. 
John 3:27
God gives and supplies. 
Always loving and giving us 
Matthew 5:45 (NLT)
We think God only gives good people. He gives to the good bad bad because it isn't us who qualifies his giving. 
God loves to give and send. 
He uses all his ability to bless us. John 3:16-17
He wants us not to he condemned so Jesus came to represent us and take our sins. Warded of all evil in our lives by dying on the cross. 
The blood on the doorpost means someone has paid so the occupants can come out blessed.
Without shedding of blood no forgiveness of sins. 
God wants us to know that the shed blood makes Him on our side, to bless us. 
We must know our Father gives us blessings. Constant supply. Be conscious of it. 
Be supply conscious because He is always supplying to us. 
His grace changes our lives. 
Pastor Mark is so glad to be alive to share with us today. 
The most impactful thing about Ps Prince for Ps Mark is that he is so close in his walk with Jesus & he helped touch hearts by sharing about grace revolution and how experiencing Jesus makes us so blessed to be a blessing. 
Pastor Mark thanks his wife and says we are so blessed to have women made to help men. Talks about how awesome women are. All their sacrifices for their spouses and kids. All she does is for the benefit of their husbands and family. 
Woman = wonderful Mother, outstanding Friend, marvellous Daughter, adorable sister, Nicestbfift to men from God. 
Grace changes us to be grateful for everything in our lives. 
Women nags but men do so too. Men nag at home and nag their closest one. Has learned to appreciate and not nag. To watch not to say cutting words. 
Pastor's Wife says she is his Tony Roma's (prime rib- Eve made from Adam's rib) 
Man- 先生 firstborn 
Wife- 太太 woman come from the side of the man so the small dot from the Big. Also because women are very very good. Term of endearment. 
God is always there and so kind and so so gracious. Person of grace. No matter what Attack or challenges u face, know u are loved by God. 
God is outside time. Beginning & End. Alpha & Omega. Perfector & Finisher. 
God already has gone to the end and made all things work for your good. Be conscious of your Father who is helping us and supplying us. 
Don't look to self. Don't bow head to the newspaper. Don't shake head whilst watching news. Lift head to look up at God. 
U can't see God but he is working behind ur back
Acts 9:3,4
Saul Saul… Cantonese sor sor means silly. 
God turned the worst terrorist into a preacher 
Turns the ugly into beauty 
Romans 8:28
Thought u can't see and u have failed and made mistakes, he will make it all good. 
He send the rain and give the sun to good and bad
God loves u not coz u are good
He is good and it is His goodness that leads us to repentance 
The cross is the greatest evil but through it the greatest good has come to mankind 
Touch not the battle. 
Touch not God's anointed one- David
U are anointed. No one can touch u. 
The battle belongs to the LORD. Fight the good fight of faith. 
Can't see but choose to believe. That's the truth and the truth will set you free. 
Pastor Mark says God helped him with his driving. He used to be a diff animal behind the steering wheel. When he became a Christian, became more conscious of his sins than before.  Felt bad about his impatience and would feel guilty and condemned. Like when his Wife told him to be careful whilst driving, he would feel insecure and feel guilty. 
He watched a BBC show that explains when u are behind people, flesh and blood, u feel more patient. But when u are behind cars, they are machine and u feel more impatient. 
The more he wanted to change he was under bondage. The more he wanted to do he couldn't. Received the gift of no condemnation to change. 
This moment LORD u already paid for it on the cross. U foresaw it ahead of time already. I receive your gift of no condemnation, for dying for me. Lord thank u that this moment u still me sinless. Thank you that I might make mistakes but I am still the righteousness of God in Christ. 
We are born of the flesh but the Spirit is eternal. We are born again in the spirit. Can't see. 
Maths 1+1 is 2. In the Word, we come together with God and become one. 
Phil 1:6 KJV 
At the worst moments of my failure, Jesus is still my righteousness. 
In the midst of all my emotions, I keep on receiving and then, I am changed. 
At the point of shame and condemnation, God never leaves u. God still for u. The cross of Jesus accounts for everything. 
How the devil steals, kills and destroys— spiritual warfare
Friends can hurt but deepest pain is from family members 
Jospeh bullied by his Brothers
Jacob bullied by his FIL
David hunted by his FIL 
When there is anger and strife, there is evil works. Can't sleep and mull over it. That kind of darkness, only grace can rid us of it
1 Peter 3:8
We are called to inherit a blessing. It is his blessing that brings about repentance 
When we have angry thoughts of someone, choose to bless instead of cursing. Mind will say how can? He isn't worthy. Then remember we ourselves aren't worthy too. So choose not to submit to my body and to bless the person instead. 
When u release the Word, U reign. Reign by speaking. 
Prov 18:21
The tongue has the power of life 
U can give life. Choose to give life. To bless. 
As u keep blessing, ur mind clears as u receive grace. God will restore. The person might be unjust to u but He will restore. U don't focus on being angry. Just let God restore. Receive and receive. 
The angry thoughts will come back again and again BUT keep blessing. The evil will flee from you. The blessing and peace and joy you receive, money can't buy. 
Pastor struggled with weight. Would feel guilty about food he eat and worry he will put on weight. What we think, we become. So God asked Ps Mark not to focus on wrong believing. Doesn't mean anyhow eat also. God's word is the power of salvation. No what Jesus has done and don't stand in the place of condemnation. 
Pastor Mark was balding. Dropped a lot of hair. Read Grace Revolution. Page 253. 
Speak to your mountain. CNY 15 days u speak good then 350 days U speak bad. Cannot. 
Christ is in u. Speak with authority. Don't talk about how big your mountain is. Tell your mountains how big your God is.
Applied many types of hair lotions to help but hair fell still coz no matter what he applied outside, inside don't have. It has to come from inside out. 
Used to tell stomach to go but stomach can't go. So kept commanding fat to go. But lost too much weight so changed his speaking and fine tuned it. Excess fats go. Lol. 
Possess your possessions. 
God tells us we have it. We speak to the mountain. 
What are we speaking over our kids? We have a choice 
Jesus' name in Chinese – 耶稣
耶 Hear hear – Shema Shema
Hear what?
稣 Supply – fish and grain 
(Note to self 51)
2 Peter last verse- Grow only on one ground. Grow in grace
2 Tim 2:1 Be strong in grace. What u are strong in u will speak it and your life will be full of it. 
In Taiwan, encountered addicts who have lost everything because of their addiction to opium. The men felt ashamed and guilt. Missionaries told them to call on Jesus to be saved. Don't depend on self. As they struggled they wrote a song. Called on Jesus 
God will deal with what u are facing. Open your mouth and call on the name of Jesus. 
He will look after us all the days of our lives because we belong to Him. We are the Apple of His eyes. 
You can miss any place but don't miss Heaven. You can miss any appointment but don't miss the rapture. If u are going to miss any dinner, don't miss the married supper with the lamb. The end is near? No the end is now. These are the end times. 
Just call on Jesus to save u. There is your salvation. 
Graphics from the sermon: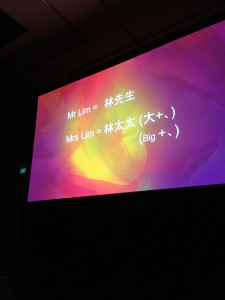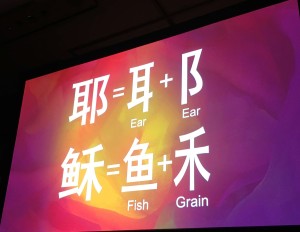 Sermon Notes from my eldest Son 🙂