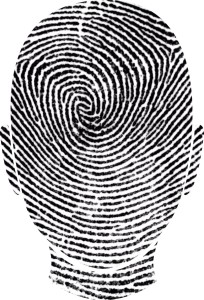 Live out the righteousness of God as your identity!
Man is created in the image of God. God takes care of us. He helps us. In everywhere we go we know Jesus talks to us.
Last night i message a brother. He said he was driving in a heavy rain day. The Lord asked him to anoint the car with oil. He did not know why but he obeyed. In the road, there was a car who speed and nearly hit his car! But he was protected! The car behind in order to avoid hitting on him, knocked to another car! He is in the middle and he was unhurt! Praise the Lord!
The Lord knows what is going to happen. He protects us!
Japan has this radiation issue. We are scare cos it affects the whole world. In the world, all the bad news are happening. But the Lord let us know how we come from. We are made in the image of the Lord.
It is better not to eat grapes without seed. The more seeds the fruits have, the better it is!! Without seeds, there are a lot of chemistry in it. Without seeds how do the fruit grow! In the bible, the Lord told us to eat fruits with seeds!!
The sky was pink. The oxygen was very good. When man sin, and flood came, the weather changed. The Lord titled the earth to control the flood. Mountain is very cold. Up in the mountain, human eats a lot of meat. So we stay below the mountain, we don't need to eat so much meat.
木木 forest – Adam and Eve, they can eat whatever they wanna. There were no thorns then. There were 2 trees. The tree of life and the tree of knowledge of good and evil. God asked them not to eat tree of knowledge of good and evil. They did not listen. Sin came in.
禁 – prohibit.
困苦 – hard life. See the word 困, it is human captured.
Jesus gives us life, life more abundantly!!
We are the righteousness of God in Christ!
We belong to the Lord! The Lord wanna help us!!
Although Adam made the mistake, God still want to help us! He used the red thread (Jesus) to help us!
Adam's life is hard, working and slogging. Jesus came to give us life and life with His grace.
We desire good life and future. No matter how good our life is, after life if we don't have Jesus, it is nothing.
All babies come to the world, parents wanna them to have good life. But Jesus came to the world to die for us. He is God who can save us!!
When Jesus came to the world He knows His purpose in His life!
He knows what God wants Him to do in this world. He knows His purpose. To save us from the hard life and give us life more abundantly!
We should listen to the Lord. The Lord told us to honor our parents.
The Lord brings us to walk the path of righteousness.
When we listen to the Lord, who benefits? It is us! 🙂
Jesus listen to what God told Him.
At the cross, Jesus knew He is the Sacrifice. He is in timeless zone. He is not restricted by time! He put all our sins on His body to be crucified at the cross. Every part of His body are stripped. He is beyond human recognition. Jesus took our position. He is willing to love us. When He took our sins He was hung on the cross for 6 hours! The thorn crown on His head was for us! To take away our worries.
At 3pm, the whole world came to darkness. God took all the punishment of sins on Jesus' body!!! Jesus shouted," God God, why have You forsaken Me"
He was so heartbroken. He has been calling for Abba God when He was on earth. Abba God was always with Him. But at the cross, He was forsaken.
God is just and pure. It is through the knowledge of sin by God, that we are been cleared of punishment of sin as they are taken on the cross.
Jesus shouted why has God forsaken Me, and now we can shout God God why have you given me such favor and love?
Jesus took our place and therefore we can shout and thank God for blessing us with His favor and blessing.
If we forgot what sin we have not confess, then how? But it is not based on how many sin we have confessed. Jesus has taken all our sin punishment on His body.
He rather take the pain then let us take the pain. The life is full of pain. 苦 The middle is Cross – Jesus! In chinese word, it is hidden treasure of Jesus' word for us!
Jesus knows at 3pm it is finished!! Jesus said He was thirsty at that time. The soldiers gave Him vinegar. Jesus' lips are broken and vinegar made it worse. Generation curse was taken at this time.
Generation curse – all is linked to Adam.
All human made mistakes.
We are new creation! Reject all generation curse! Whatever our parents did are not related to ours. Our root is the Lord. Curse do not come to us now. Only good come to us and bad leave us now!!!
Jesus took the vinegar and shouted it is finished.
Today we know we are the righteousness of God in Christ!
It is not simple! It takes Jesus to pay for us!!
We receive Jesus' blessings!!
Genesis 3:15
And I will put enmity
Between you and the woman,
And between your seed and her Seed;
He shall bruise your head,
And you shall bruise His heel."
Her Seed – this is Jesus!
Mary gave birth to Jesus. God sent His Son Jesus. The woman's Son. 好 – woman's Son! God sent His Son is 好的!it is the Good Gospel!
In the past one have to sweat. Now we receive blessings!
He brings 好消息! Jesus came for my sin!! A lot of people said our sins, yours and his but not mine. Lets said it is for my sin!!
When we buy clothes, do we have a receipt? Yes! When we have receipt, and we walked out of shopping centre and someone comes after us to accuse us of stealing, but are we scare? No! Because we have receipt! Likewise, we have the Receipt! Jesus' fully paid is our Receipt! When satan put us in problems and disease, we are not afraid as well! We have the Receipt!!
Forgive those who do us wrong. We just need to pray. Forgive them.
Jesus removed our curses and what is next? He wanna take away the bad and give us the good!! He gives us the good! Good blessings!!
Don't be afraid. Be conscious not of the bad. Be conscious of Jesus!!
Do not worry. You believe God, believe also in Me (Jesus).
God prepared a place for us in heaven. The floor is made in gold!!
Jesus bring us. Jesus gives us eternal life!!
Where Jesus is, so are we going to be where we are. He is in heaven.
In our entire life, we are in blessing!
Everything comes from our heart. We can be thankful of what we have. We can sleep, we can be with family, we can eat, we can give thanks!
The more we thank God, the more we enjoy the food! We can digest better!! Be thankful!!
Jesus broke the bread, saying this is My body, broken for you. Remember He gives us His righteousness. It is not remember the bad things or the poor health, it is remember the Lord gives us His righteousness!!
We don't need to put big big cross at the door. The cross itself no power. Is Jesus who has the power. Remember the Lord!!
Remember Jesus died for us, remember the Lord and we shall have renewal of youth!
Remember the Lord, all our sins are forgiven.
Remember to take the holy communion! When we remember the Lord, our blessing is very big!!
Thank you Lord Jesus. I see Your body. For my sake, You are on the cross. We receive all the blessing. All the good we receive. All the illness, aging leave us!!
(The reference verses are not written here because I do not understand what chapters mentioned in Hokkien. Listen from CD)