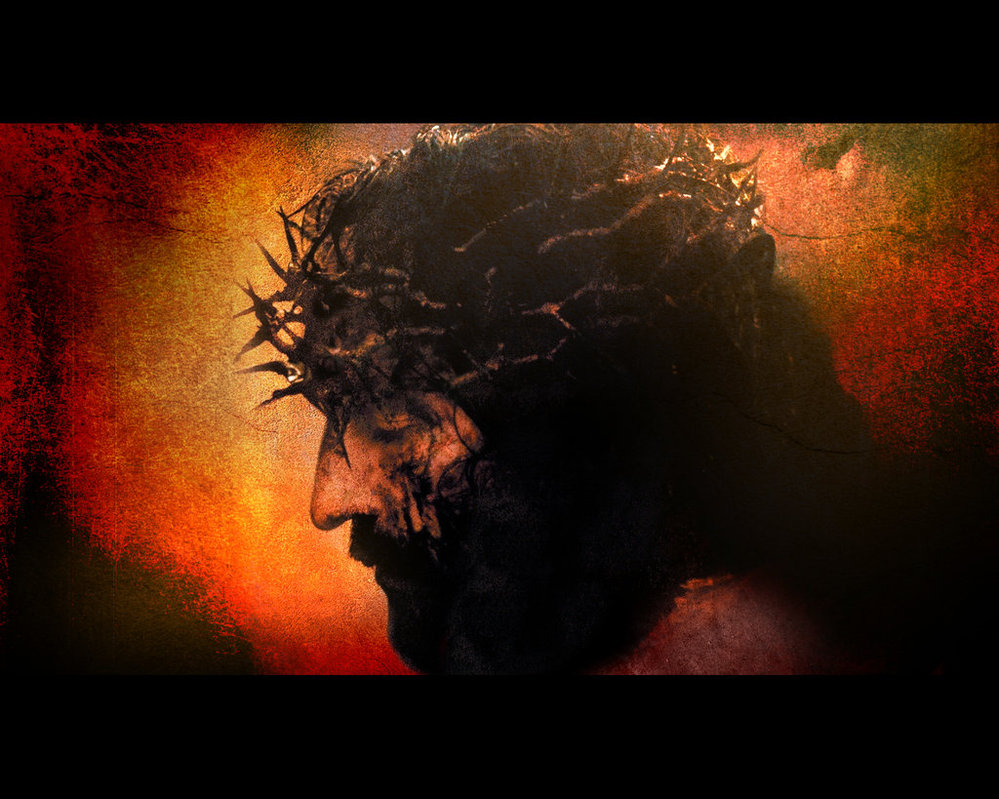 God put His ladder down for us! 
We have dreams. Know Jesus is even more excited for us. He wants to give us all the best for us!!
We have the expectation of good to happen to us!!
Jesus loves us. In this church, this is God's temple. 
Don't use your strength to push. Don't use your effort to push things. Jesus wants to bless us. Depend on Jesus!!
We can't control our own effort to save us. God is love. God loves us so He wants to save us!! God sacrifice Himself. He don't want to sacrifice us. 
He wants us to be healthy and good life!! He wants to save us!!!
God's temple is not for good people, sinless people. When we see God, we see His heart. His heart is for us, His grace for us!!
When we see God's light, we will transform. 
Everyone of us have all our faults. God is not asking us to change. When we see God, when we have Christ-conscious, we will be transformed miraculously! 
Our health will improve and our youth shall be renewed!! Amen!!!
All of us expect good from Jesus, expect breakthrough from God!! Because we are not perfect, we fulfill the condition!!
God's heart is for us. He loves us knowing who we are. He knows who we are yet He still loves me!! It is important to know God loves me!!
When we grow up, we keep on looking at our performance to credit. God's Son's sacrifice so that all goodness can be in our lives!!
We don't need to look at our own performance. Look at Christ's performance!
Genesis 28:17
And he was afraid and said, "How awesome is this place! This is none other than the house of God, and this is the gate of heaven!"
Genesis 28:12
Then he dreamed, and behold, a ladder was set up on the earth, and its top reached to heaven; and there the angels of God were ascending and descending on it.
God put His ladder down for us! His ladder is Jesus!!!
We can't climb up ourselves, God put His Ladder down for us!! Wow!!!
Jesus sacrifice for us freely! This is grace! Be thankful!! 
At the ladder, there are a lot of angels beside. He knows we can't go up, so He brought Jesus, the ladder down. Look at Jesus and it is well for you!!!
Jesus went back to heaven now. Holy spirit came upon us. 
There is a door in Heaven. 
Bible is not fairly tale. This is God's Word. His Word is forever!! 
Acts 3:2
And a certain man lame from his mother's womb was carried, whom they laid daily at the gate of the temple which is called Beautiful, to ask alms from those who entered the temple;
Everyday people had to carry him. He had to depend on people. He sat outside the gate of the temple called Beautiful. 
We can't depend on our own effort. Depend on Jesus!! 
Some sacrifice their families for the sake of career. This is not true success. 
God's blessing on us is true success!!
Beautiful in Mandarin 美
羊 + 大 = 美
See the Lamb Big big!! And our lives shall be beautiful!!!
When you worry, you affect your body.
See Jesus' finished work! See Jesus loves us!! When i see Jesus' love for me, and don't need to depend on myself, but depend on Jesus, all is well!
See Jesus BIG BIG! The bigger we see Jesus, the more beautiful our live is, our health is more beautiful!! All become beautiful!!!
Jesus is the most beautiful One. He is forever the glorious One.
In order for us to be beautiful, He became the ugliest at the cross for us!
He took our sorrow and griefs so that we do not have to take sorrow and griefs!!!
Isaiah 53:3-5
He is despised and rejected by men,
A Man of sorrows and acquainted with grief.
And we hid, as it were, our faces from Him;
He was despised, and we did not esteem Him.
 Surely He has borne our griefs
And carried our sorrows;
Yet we esteemed Him stricken,
Smitten by God, and afflicted.
 But He was wounded for our transgressions,
He was bruised for our iniquities;
The chastisement for our peace was upon Him,
And by His stripes we are healed.
It is by grace!! He wants us fully healed!! He is most beautiful! He came into the world that He created but the world rejected Him.
He was bruised for our iniquities all for us! Sin has to be punished. Jesus sacrificed for us. At the cross, He was bruised so that we can be beautiful!!
Galatians 3:13
Christ has redeemed us from the curse of the law, having become a curse for us (for it is written, "Cursed is everyone who hangs on a tree"),
We have no curse now!!! We only have blessings!! Jesus took all the curses on the cross already!!
He wants our lives to be beautiful!!!
Jeremiah 30:17
For I will restore health to you
And heal you of your wounds,' says the Lord,
'Because they called you an outcast saying:
"This is Zion;
No one seeks her." '
I surely receive His healing! Don't be deceived by the devil. No matter what wrongs we have done, know that Jesus has taken all the curses for us!!!
Those who are blessed are healthy and wealthy! Your situation will changed! Your health surely beautiful! Your wealth surely beautiful!!
In God's temple, see that the ladder came down already! Jesus came!
Don't keep on saying your sickness will not recover. Remove all the excuses. Always think it is not possible.
It is true! Man cannot, but God can!!!
Matthew 19:26
But Jesus looked at them and said to them, " With men this is impossible, but with God all things are possible."
Change your thoughts! God can! Look to Jesus, not to man.
With God, all is possible!!!
Mark 9:23
Jesus said to him, " If you can believe, all things are possible to him who believes."
God's temple is for the undeserved. The moment we believe, that moment our lives start to have Jesus in our midst!!
Galatians 3:5
Therefore He who supplies the Spirit to you and works miracles among you, does He do it by the works of the law, or by the hearing of faith? —
Listen, you must BELIEVE!!
Believe the message you heard about Christ!!
Works miracles! Believe!!
Mark 5:34
And He said to her, " Daughter, your faith has made you well. Go in peace, and be healed of your affliction."
Whatever ladies' sicknesses, it shall be healed!! Jesus wants to heal us!!!
Mark 10:52
Then Jesus said to him, " Go your way; your faith has made you well." And immediately he received his sight and followed Jesus on the road.
Whatever eye sickness you have, know that God wants to heal you!!!
Our eye sights become clearer and clearer, sharper and sharper!!!
God wants to heal us totally!!!
God heal our eyes!
Our eyes shall be fully recovered!!!!
Luke 17:19
And He said to him, " Arise, go your way. Your faith has made you well."
When we don't have problem, we don't appreciate and be thankful. We sometimes take it for granted. But when there is problem, we keep on cursing our problem and looking at our problem. Don't curse yourself!! Don't keep complaining about the problem and cursing our problem.
Speak good to our problem!! Don't curse our problem!! Speak well to our problem!
When the lady whose leg got problem, she cursed her leg. One day, she began to speak differently and the 5th day onwards she became fully recovered!!!
When we have problem, don't keep on cursing ourselves!! Speak good to our problem and praise Jesus!! Go to see doctor and get report!
Use our mouth to speak good and praise Jesus!!! 🙂
 
What man can't do, our Jesus can!!
In the end, Jesus is coming back!!
1 Thessalonians 5:27
I charge you by the Lord that this epistle be read to all the holy brethren.
1 Thessalonians 5:8-9
But let us who are of the day be sober, putting on the breastplate of faith and love, and as a helmet the hope of salvation. For God did not appoint us to wrath, but to obtain salvation through our Lord Jesus Christ,
Today Jesus wants to save us!! He wants to save us!
1 Thessalonians 5:23-24
Blessing and Admonition
 Now may the God of peace Himself sanctify you completely; and may your whole spirit, soul, and body be preserved blameless at the coming of our Lord Jesus Christ. He who calls you is faithful, who also will do it.
Deuteronomy 8:17-18
then you say in your heart, 'My power and the might of my hand have gained me this wealth. '
 "And you shall remember the Lord your God, for it is He who gives you power to get wealth, that He may establish His covenant which He swore to your fathers, as it is this day.
Remember is the Lord who blesses us and give us the power to get wealth! Remember!
When we are rich, remember it is the Lord who give us the power to get wealth!!!
Summarize prayer –
Proverbs 3:2
For length of days and long life
And peace they will add to you.
Proverbs 3:16
Length of days is in her right hand,
In her left hand riches and honor.