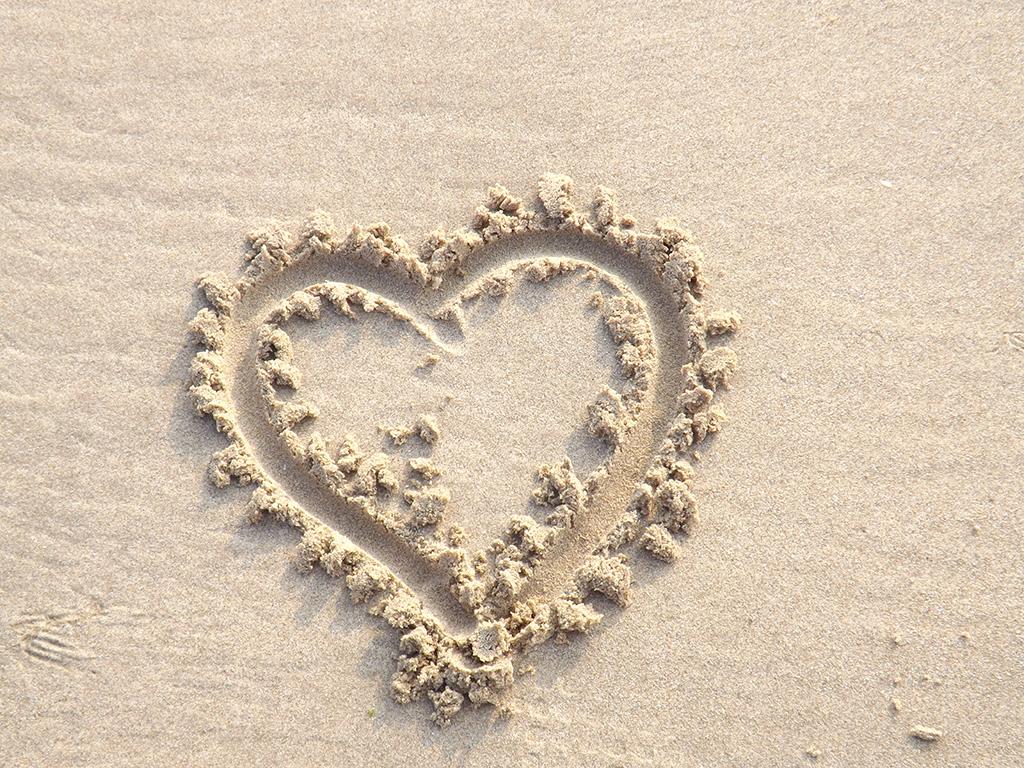 Power of Right Believing
Right believing is not about our believing, but is believing in the object that is right. This Object is Jesus. Our faith is in Christ.
Our right believing has got to be on the right Person.
God is not looking at us as enemies. The war is over. Satan has defeated.
Sharing the good news with our friends is just telling them the reality. That their sins are forgiven. God is not holding anything against them. Come home to love unconditionally.
The world of God is big. We will be happier stronger and more peaceful.
John 8:31-36
The Truth Shall Make You Free
Then Jesus said to those Jews who believed Him, " If you abide in My word, you are My disciples indeed. And you shall know the truth, and the truth shall make you free."
They answered Him, "We are Abraham's descendants, and have never been in bondage to anyone. How can You say, ' You will be made free'?"
Jesus answered them, " Most assuredly, I say to you, whoever commits sin is a slave of sin. And a slave does not abide in the house forever, but a son abides forever. Therefore if the Son makes you free, you shall be free indeed.
The truth cannot make u free if you do not believe.
Someone needs to tell them the truth
Every jewish child learn hebrew. When they r 5 years old they were taught the book of Moses. They memorized the book of Moses. They learnt the law from very young age. Jesus was talking to the people who knew the law. He told them u shall know the truth and the truth will set you free!
John 1:14-16
The Word Becomes Flesh
And the Word became flesh and dwelt among us, and we beheld His glory, the glory as of the only begotten of the Father, full of grace and truth.
John bore witness of Him and cried out, saying, "This was He of whom I said, 'He who comes after me is preferred before me, for He was before me. '"
And of His fullness we have all received, and grace for grace.
John 1:17
For the law was given through Moses, but grace and truth came through Jesus Christ.
Grace and truth is in singular verb when they said came. (In Greek)
Law was given by a servant but grace came from the Son! Grace CAME.
Moses was a servant. Servant does not abide in the house forever.
U can serve God with a servant attitude or a son attitude.
We serve based on big picture. We serve with a spirit of son. A servant can't cry out to Abba Father.
We have received a spirit of sonship. Abba Abba!
Abba is the most easiest syllabus for a infant to pronounce. God has made it easy for us.
God wants us to see that God so loved us while we were still His enemies. This love is the love of God for us. When we were still without strength. Christ died for the ungodly.
Romans 5:5-11
Now hope does not disappoint, because the love of God has been poured out in our hearts by the Holy Spirit who was given to us.
Christ in Our Place
For when we were still without strength, in due time Christ died for the ungodly. For scarcely for a righteous man will one die; yet perhaps for a good man someone would even dare to die. But God demonstrates His own love toward us, in that while we were still sinners, Christ died for us. Much more then, having now been justified by His blood, we shall be saved from wrath through Him. For if when we were enemies we were reconciled to God through the death of His Son, much more, having been reconciled, we shall be saved by His life. And not only that, but we also rejoice in God through our Lord Jesus Christ, through whom we have now received the reconciliation.
While we were still sinner, Christ died for us.
God is not just love, He is just.
God is a Judge, sin must be punished. But God is love and He don't wanna punish us. So He sent His Son. He spared Him not to spare you and I.
Much more than (means a lot more) we shall be saved from wrath through Him.
We are saved and delivered from God's wrath.
We shall be saved by Jesus' life!!
Romans 5:10
For if when we were enemies we were reconciled to God through the death of His Son, much more, having been reconciled, we shall be saved by His life.
Jesus is full of grace and truth!
Jesus was born the King of the Jews. He was not born to be the King, He was born the King!
At the age of 12, He was full of wisdom and He knew His place and He asked questions.
Gentiles tell young children they are to be seen but not heard. Jewish children were taught to ask questions not rebel.
Old man bless Joseph and Mary but did not bless Jesus. The Blesser is greater than the blessed.
Jesus came to serve us, not to be served. In serving us, we end up with what we did not have before and we use that to serve Him.
Of His fullness, grace for grace!
The word "for" is anti. Anti is not always against. It can be instead of, replace of, in place of.
Grace in place of grace!
Ocean waves coming to the beach, another waves comes in place of the waves that just went.
There will never be a need in our life that cannot be placed with grace.
Grace comes in after another grace went.
Waves in place of waves! Grace in place of grace!!! For the rest of our lives!! God has to judge sin. He does not wanna us to be judged. So at the cross, His mercy and grace kissed Jesus at the cross with all the judgements on Him. Our sins have been punished in the body of Jesus Christ so that today all our sins are been paid for! We are declared as righteous for His righteousness.
We sowed and Jesus reaped. Jesus sow and we reaped. We sow bad things but Jesus sow good things.
God wants children who can receive His goodness and love!
The only thing we can do to not receive His provision is by been self-righteous and said we do not need and can supply ourselves.
Pastors and leaders should never take the place of Christ. A good leader and counsellor point others to Jesus.
Point people to Jesus!
Grace – hesed.
We live in a world for demand. Demand is everywhere. We need to wake up with supply minded. Be supply minded.
Always face life knowing grace supply and law demands.
Only Jesus makes us holy and whole.
Receive the grace! Don't try to be deserving of it. Don't be self-righteous and hinder yourself from receiving.
Jesus had a disciple who was a tax collector. He received from Him.
It is not sin that stop God's grace. God's grace is greater than sin. Trusting ourselves instead of trusting Him hinder the supply of grace.
The grace of God is the key to overcome sin! This is what gives people victory.
If u think u r 30% good, u only need 70% grace. As times goes on, we realised that 70% is not enough. It is better to see ourselves no good in ourselves and take 100% grace!
Grace must be appreciated before we can receive.
Don't glory in the flesh. Glory in Christ Jesus!
It is not the size, it is Jesus who makes the difference!
Grace is unearned undeserved favor. We are now ready for grace! Grace is defined as underserved favor!
If you think you are doing 2% and God do the rest, we cannot give God all glory!
Trust and receive all God's supply!!
Man in underserved stage, God gave Jesus.
Is not based on our goodness, but based on God's goodness!
From Egypt to Sinai, no one died when they sin. They murmured and God still provide for them. It was based on God's goodness.
The water became sweet when they threw in a tree. God provided for them.
It seems like every fresh complain brought forth supply. God just poured out His grace.
God wants to do for us. But we are creature of doing.
If we want God to bless us based on our goodness, He changed His tone. The people who said they can do whatever God command them to do. They were not able to come near God. Even an animal touch the mountain, he die.
God gave 10 commandments after the people said they can be blessed by their own righteousness.
Goodness of God will transform us.
Strength of sin is the law.
Sea in the bible is a picture of gentiles nation.
Matthew 14:12-17
Then his disciples came and took away the body and buried it, and went and told Jesus.
Feeding the Five Thousand
When Jesus heard it, He departed from there by boat to a deserted place by Himself. But when the multitudes heard it, they followed Him on foot from the cities. And when Jesus went out He saw a great multitude; and He was moved with compassion for them, and healed their sick. When it was evening, His disciples came to Him, saying, "This is a deserted place, and the hour is already late. Send the multitudes away, that they may go into the villages and buy themselves food."
But Jesus said to them, " They do not need to go away. You give them something to eat."
And they said to Him, "We have here only five loaves and two fish."
His first coming was in grace. John the Baptist and Jesus suffered. Our sins have been judged.
Jesus wanted sometime alone to grieve when He heard John died.
However when the multitudes heard it, they followed Him.
He had compassion on them and healed the sick.
Wrong preaching produces wrong believing.
Right believing produces right living!
When the whole world became corrupt, God sent a Baby Boy Jesus!
See the supply! The grace of God is abundant!!!
Enjoy every waves that come!!!! Enjoy every waves of grace!! Don't depend on one wave all the time! Learn to ride on every wave that come!
Learn to receive of His goodness!
Surf on every waves of His grace! In the hands of Jesus, all is multiplied for our good!!
Matthew 14:34-36
Many Touch Him and Are Made Well
When they had crossed over, they came to the land of Gennesaret. And when the men of that place recognized Him, they sent out into all that surrounding region, brought to Him all who were sick, and begged Him that they might only touch the hem of His garment. And as many as touched it were made perfectly well.
When is darkest, Jesus saw His disciples in the boat. God introduced His name as I Am!
Full of grace and truth, the moment we touch Him we are PERFECTLY WELL!!
John 1:10-12
He was in the world, and the world was made through Him, and the world did not know Him. He came to His own, and His own did not receive Him. But as many as received Him, to them He gave the right to become children of God, to those who believe in His name:
He came to His own and His own did not receive Him. 2 "own" are different.
1st own means His own things (neuter)
2nd own refer to His people.(masculine)
His own thing – recognize Him. Water became wine. Fish became multitude. Storm calmed down. These things recognized Him.
Our failures are not final. There are more grace coming our way!
Keep on keeping on hearing!!